Are you looking for travel images for your blog, adverts, or social handles? You have landed on the right page.
In this post, we will list down the ten best stock photo sites for travel images. A few of them require a paid subscription, while others are free to use.
Whether you want to use free images or paid ones, it totally depends on your needs. If you are a newbie looking to start a blog, free photo sites would work best. However, in case you are looking for fully licensed images for commercial usage, then you should consider purchasing stock images at affordable prices.
When choosing these stock websites, we have considered the following factors:
Size of the library: We have focused on the size of the content library because more photos mean more options.
Quality of images: We made sure our chosen contenders have high-quality images.
Travel content: Unfortunately, there is no stock photo website dedicated to travel images alone. All stock image websites have a variety of content. So, we have specifically focused on the travel images among our selected websites – in terms of quality and origin.
Without further ado, let's explore our list;
1. Shutterstock (Paid)
Shutterstock is a premium stock photo website. It has an extensive image gallery for different categories. There is no shortage of travel images as well.
The travel images come from all corners of the world, thanks to the diverse contributors. Shutterstock has a multilayered process of accepting photos from contributors, which ensures quality. Also, most of the photographs on Shutterstock are submitted by professionals.
You can purchase photo bundles [5 for $49, 25 for $229], or you can choose their monthly subscription plans [ranging from $29 to $249]. The subscription plans are affordable if you require travel images on a regular basis.
2. AdobeStock (Paid)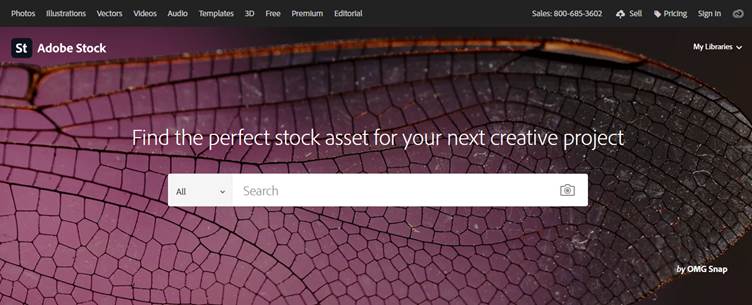 AdobeStock, as the name suggests, is the property of Adobe. The stock photos are integrated into the Adobe Creative Cloud so the designers can work without leaving the platform.
People not using Adobe can buy stock photos directly from the website. AdobeStock has more than 80 million stock photos, including travel photographs. The images can be used for commercial and non-commercial purposes.
You can buy paid subscriptions for 10, 40, and 750 assets per month for $29.99, $79.99, and $199.99, respectively.
3. iStock (Paid)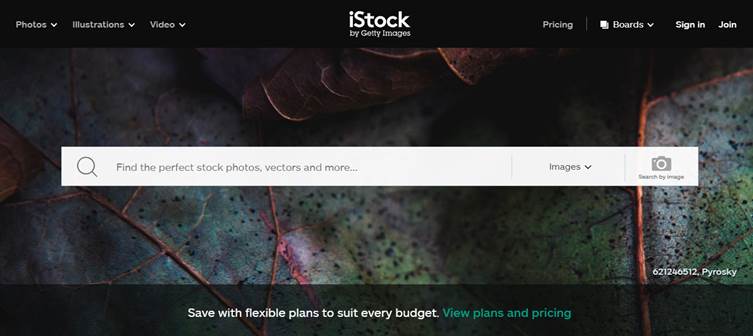 iStock is one of the pioneers of stock photos. The company has been in the business for over 18 years. iStock was founded by the famous Getty Images.
The content library is full of awe-inspiring images belonging to various categories, including travel. iStock has divided its content library into two septums i.e., Essentials and Signature.
Essentials have budget-friendly images, illustrations, and videos. At the same time, Signature contains all the content of Essential plus exclusive high-quality photos, illustrations, and vectors.
Ten images from the Essentials collection will cost $40, whereas ten assets from the Signature collection are priced at $99. You can even avail a handsome discount with the help of a promo code.
4. Unsplash (Free)
Unsplash started as a small platform to give back to the community by posting a few leftover images for free. However, it has become the biggest free stock photo website.
The images on Unsplash are known to be artistic and fresh. The website has a massive content library with an ample amount of travel photos.
You can search for travel photos via different tags like Japan, Italy, mountains, outdoors, travel couples, road trips, and more.
Unsplash has images from professional photographers as well as individual contributors. They boast a strict policy for accepting images to maintain high quality.
5. Life of Pix (Free)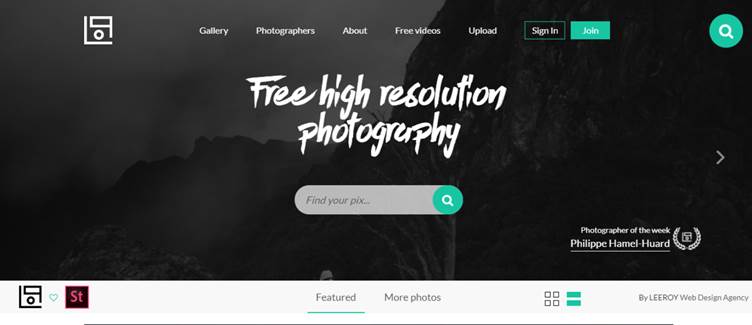 Life of Pix is a relatively new stock photo website. It was started by a Canadian digital agency. The images are donated by photographers worldwide, and the image library is enormous.
You can get as many images as you want because there is no limit on downloading. Although Life of Pix encourages and appreciates credits for their photos, you can also use images for free without attribution.
The website has a limited collection of travel pictures. However, the category is filled with artistic and creative photos that don't look very stocky.
6. Pexels (Free)

Pexels is a brilliant website with millions of free stock images. If you search Travel on Pexels, it will bring back more than 200,000 photos.
It gives you further options to narrow your search with tags like adventure, nature, beach, vacation, airports, landscape, hotels, and more.
In addition to pictures, Pexels has videos and illustrations too. Its content library is generous, so you will be able to find your required images for sure.
7. Burst (Free)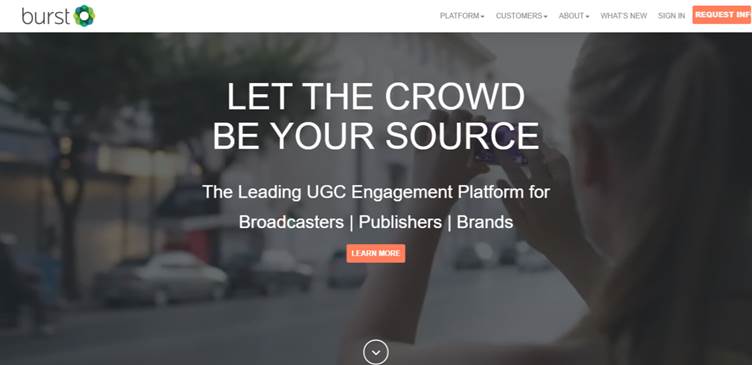 Shopify developed the platform to facilitate its users. However, the images from Burst can be downloaded by anyone and used for free on different mediums.
Burst is a smaller free stock images website. The content library is small compared to other giants on the list. As for travel, it has more than 1000 photos.
Due to its affiliation with Shopify, the images are curated for commercial use, especially on e-commerce websites. So if you require travel images for the same purpose, Burst can provide targeted content.
8. Pixabay (Free)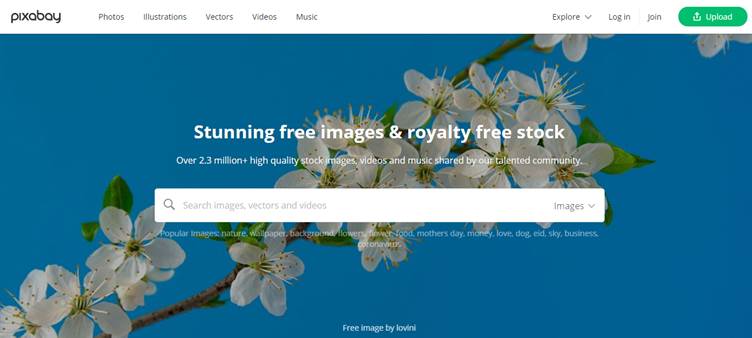 Pixabay is a renowned resource for stock photo users. The website is based in Germany and has over 2.4 million images, including 1 million travel photos.
Users can download images for their personal use for free. Pixabay has filled its library with contributors located in different countries.
The success of Pixabay lies in its vetting process. They don't accept photos from just anybody. Pixabay has a strict policy for submissions which ensures high-quality stock images.
9. Rawpixel (Free + Paid)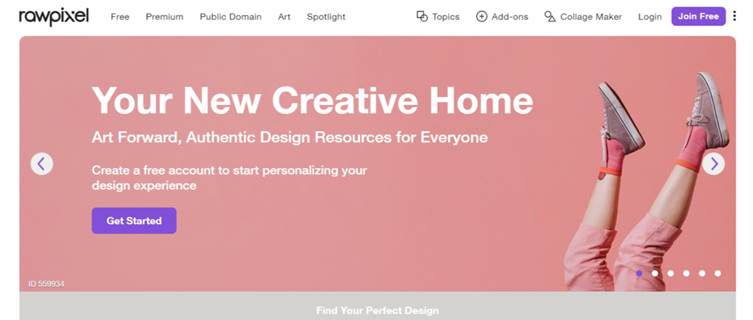 Rawpixel has paid and free content. In addition to stock photos, you can also get PNGs, mockups, patterns, graphs, logos, and stickers. So it offers services in various formats.
The website is limited in terms of the image gallery. However, you can find great material for social media here, especially Instagram and Pinterest.
When you search travel, the images in the results are fresh, unique, and not so stocky. This website is worth exploring. You will find some travel gems for sure.
10. LibreShot (Free)

LibreShot is a one-man project started by Martin Vorel. He is an SEO consultant by profession and loves photography. All the images on the website belong to him alone.
The site has a good amount of real-life stock photos. If you search travel, the results will contain many images of people enjoying themselves at various destinations.
The photos are of high quality. They can be used for commercial use for free and without attribution. However, Martin urges people to link back to LibreShot.
Final Words
Hopefully, you found our selected websites helpful. If you are a travel blogger or social media influencer, the aforementioned resources will help you a great deal to find fantastic travel photos.