"UPS" maybe you think that I am talking about an uninterruptible power supply. But you should know this acronym stands for the world's biggest parcel service company- United Parcel Service.
Facts about UPS:
It is an American parcel service company founded on 28, 1907 by James E. Casey.
At the very beginning the company were known as "American Messenger Company".
They are providing services more than 200+ countries recently.
Current headquarter of UPS is in Atlanta, Georgia, United States.
Bicycle was the first vehicle used for deliver goods.
In 1913, they used a motor vehicle( Model T Ford ) first time for delivery.
In 1988, UPS launched their own airlines.
According to "Supplychaindigital" UPS airline is the 2nd largest cargo airline in the world.
FedEx and United States Postal Service(USPS) are the main competitor of UPS.
UPS have 5 lakhs plus employees worldwide.
Market capitalization of UPS is $93.4 B.
As on 29.02.2020, per share price of this company is $90.49.
How to Use UPS Services?
1. As a customer, at first you need to sign up and create a profile on their official website.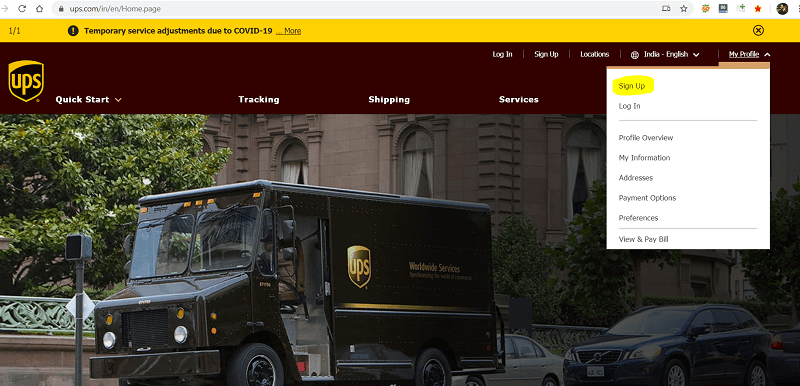 2. Sign in with your mail and password(That you provide when sign up).
3. You will find a shipping option from homepage.
4. Create a shipment and fill up the shipping form.
How to Apply for UPS Jobs?
If you are dreaming about a job at the world's largest parcel company then it's time to apply for a job on UPS.
Step1: Open jobs-ups.com .
Step2: From the homepage you will find jobs/career menu. There are different types of jobs available on different fields like Ddriving, Sales, Marketing, Technicians.
Step3: After clicking any of the job category all the available location jobs window will be visible. Ex. When I clicked "Truckload Drivers" then 187 results are showing on the search result page.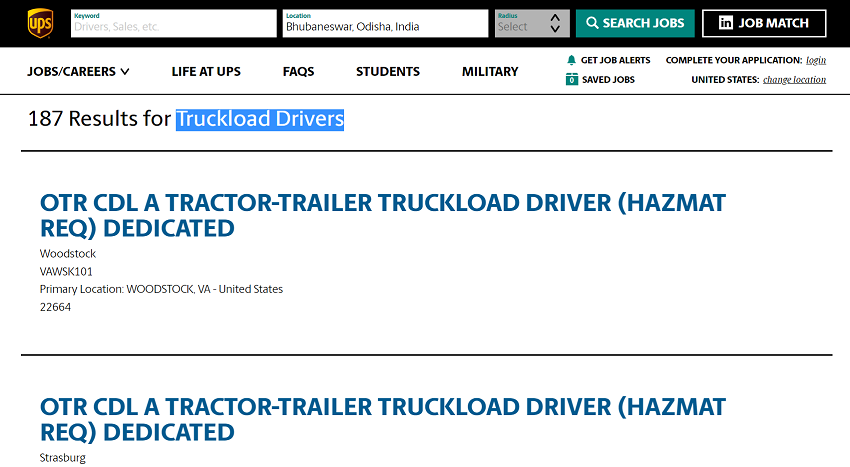 Step 4: Click the location where you want to apply and submit the application form.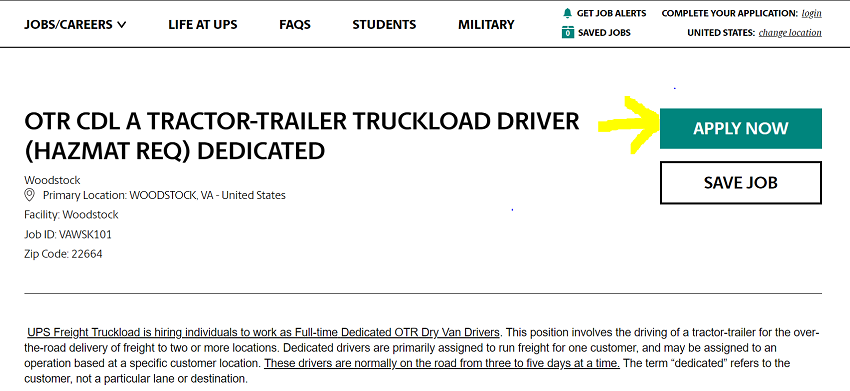 Who are Upsers?
Ups employees are also known as upsers. For upsers UPS provides a website named upsers.com. From this website upsers can check their payment status and other notifications. As different types of high payment jobs are available here, a huge number of people want to apply for job at UPS.
How to Login to UPS Employee Portal?
If you are selected by UPS as an employee, they will provide you an user ID and password to access the employee portal.
Using your unique ID and password you can signin to https://ep.ups.com/UPSRegistration/UPSLogin .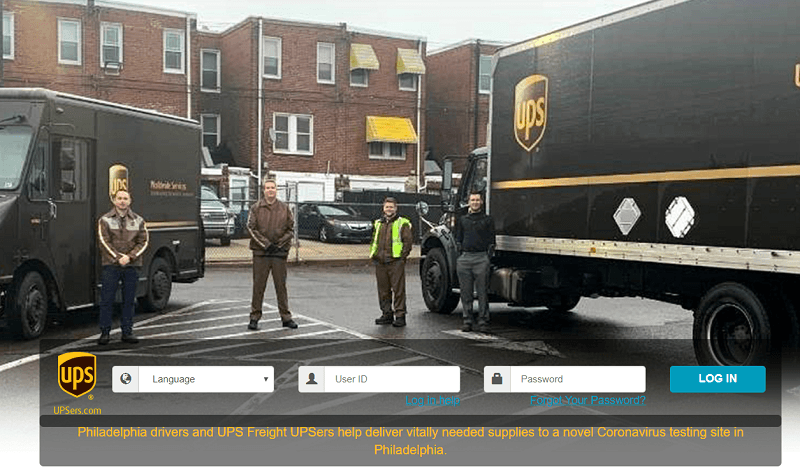 Forgot your password?
Don't worry, there is an option available to reset your password in login page.
You need to provide login user ID after that you will received a new password in mail.
Job Reviews of UPS:
Glassdoor Review:
Avarage of 3.5 star based on 14 K reviews.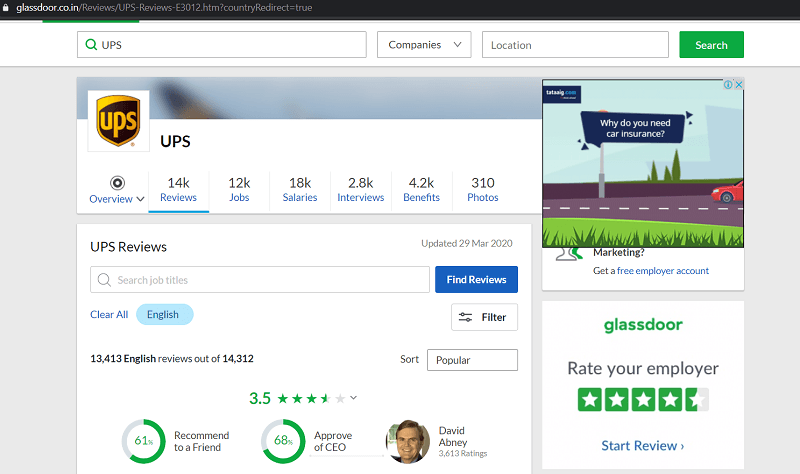 Indeed Review: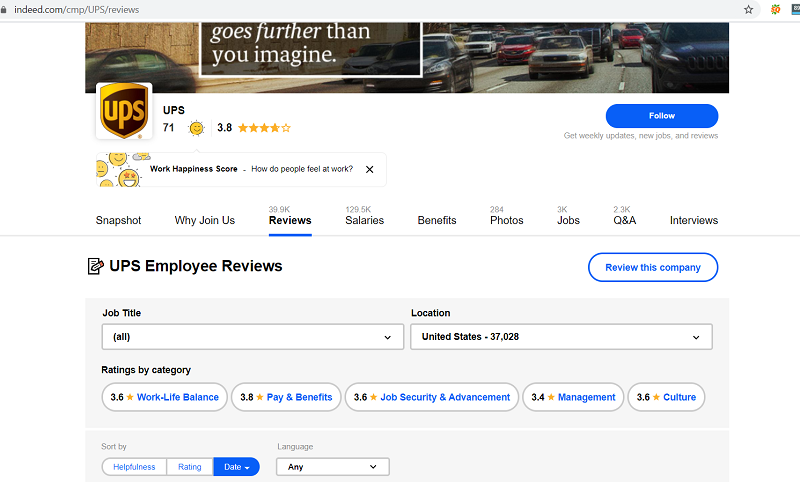 Based on 40K reviews we got these ratings.
Work-Life Balance: 3.6 Star
Pay & Benefit: 3.8 Star
Job security & Advancement: 3.6 Star
Management: 3.4
Culture: 3.6