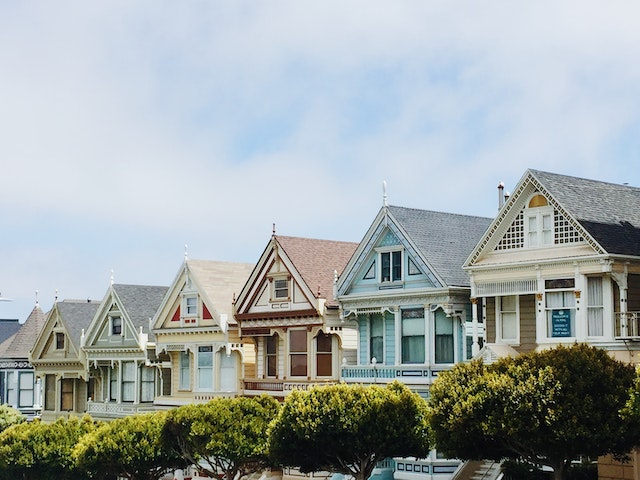 It might be difficult to manage a single rental property on your own, whether it's residential or commercial. Naturally, the pressure increases as you progress into two or more units. Add a bothersome tenant to at least one unit, and you'll need to stock up on painkillers. Still, aside from that, practically everything has a fix. Thankfully, progress in technology and an abundance of digital resources have made it simple and quick to manage several rental properties.
Nowadays, property managers and owners can use the following helpful advice to facilitate their daily lives managing multiple rental properties:
1. Fill out vacant properties as quickly as possible
Over the past few years, there has been a drop in the national trend of homeownership. 36% of Americans currently rent their houses. In cities like Orlando, Florida, this rate is much higher, with 62% of the current population renting the places they stay in. Moreover, since thousands of Americans own homes but rent in other states where they live because of employment opportunities or a number of other factors, there is never a lack of tenants.
Your cash flow suffers as a result of your property remaining unoccupied, especially if you manage many properties. The best way to avoid this situation is to put the house on the rental market immediately after the prior tenant gives their notice to leave. Even if you have alternate assets that might cover this lost income, the unoccupied property will still require upkeep, which could reduce your earnings or, worse yet, force you to pay for it out of pocket.
Therefore, it is essential to find a new tenant for the home as soon as feasible. Promote the property's appealing attributes, focusing on those that might appeal to your target demographic. You can also ask Orlando property management services for help.
2. Create a plan for automating regular maintenance
Obviously, a lot of time and effort goes into maintaining one property; therefore, having several properties inevitably makes the issue more difficult. This is why creating a maintenance plan is essential if you oversee the care of multiple properties at once. This makes it possible for you to keep tabs on regular upkeep and ensure that each property you own receives the proper attention and care it needs.
To lay it out more clearly, this is the best and most ideal way to ensure you don't overlook any of the unique maintenance needs of each property. In general, the maintenance program for each property should include seasonal maintenance tasks like cleaning the gutters, repairs on the roof or walls, and so forth. Don't forget to include unplanned repairs in your budget as well.
Have a list of dependable contractors you can contact at any time or engage a company that offers extensive expertise in terms of sending a representative to the property to handle these inevitable concerns swiftly and effectively.
3. Have reliable service providers on your speed dial
In addition to keeping each rental property occupied, maintaining several properties is one of the largest problems. Since you can't physically visit every home or business, you must select the most reliable, reputable, and trustworthy businesses available. Each property and its specific needs may include plumbing professionals, housekeepers, electrical contractors, and a myriad of other service providers.
It is up to you to identify a company or bunch of them that you can trust or hire a single business that can provide all these services. Since the teams will frequently visit all the different locations on their own, it is crucial to conduct thorough research and identify people you can trust. If you don't have confidence in someone, you wouldn't want to entrust them with such a pricey asset.
These service providers should be added to your quick access list so you can contact them anytime, and they can show up immediately to fix any problems.
4. Take the time to tour all your properties regularly
One drawback of technology is that people frequently don't feel the need to physically visit their properties. Yes, technology doesn't just have benefits; it has certain downsides too.
With the maintenance of most properties continuously handled by vetted service providers, and renters typically have long-term leases, as an owner, you may neglect properties for months or even years at a time without visiting to check on them. This is a risky action that could have serious repercussions.
Typically, tenants can become careless in homes where owners don't visit for extended periods. People may also exploit the location unfairly. Therefore, it is the duty of property owners to plan regular trips to every single one of their properties. If you've got a strategy in place, you can get to all your properties, whether you have 3 or 30. Physical inspections allow you to confirm that the renters are maintaining the property and that there are no unfinished repair projects.
You can determine the areas that need improvement by visiting the properties. You can increase the value of your house or office with minor or large renovations, which will increase the rent you can charge.
5. Use the benefits of technology to ease your life
As was already mentioned, contemporary technology has made property management much easier. There are systems and solutions available today that can streamline and carry out each significant activity from just one interface. These programs can handle anything from property administration to servicing schedules, from recording invoices to maintaining a list of tenants to coordinating amongst several different roles.
Owners with more technological know-how can even go a step further by adding intelligent systems in their homes that give them remote access to each location. This enables you to lock doors, control the heating and cooling system at a vacant property, or perhaps shut down an appliance that was inadvertently left on from anywhere in the world.
You can be confident that your property won't make headlines because some renters left water and gas turned on for almost a month, costing $640 in utilities.
Conclusion
There might be many complications and issues whenever they pertain to handling multiple rental homes. Not neglecting the stress associated with managing a variety of tenants. Fortunately, some approaches help make everything more tolerable in general. All you need is a reliable maintenance schedule, the aid of innovation, and a plan for attracting new renters as soon as existing ones vacate. These easy methods ensure your real estate investments consistently generate the right amount of cash without any obstacles.