All the time it is not possible to watch online video songs or listening online mp3 songs. Because it needs an internet connection which is limited as per your packages. That's why we need to download mp3 songs in our device. You can play it whenever you want without any internet connection. There are some sites from where you can download mp3 without any cost. Today in this article we will be discussing about top free websites for this purpose.
Sites for downloading free mp3 songs:
1. Mp3juice
This site doesn't have its own collection of music still this is in No 1 position in our list. It is a Meta search engine for songs. When someone search songs on Mp3juice then it collect the song from different websites and deliver the list of results to the user. Basically this website fetches result from YouTube, Soundcloud, VK , Archive. That's why you can get the maximum collection at one place.
The most interesting fact is it converts YouTube videos to 192 Kbps mp3. So, you can use this website for converting YouTube videos to mp3 file also. Just paste the YouTube URL in the search bar and click enter. Within a second MP3 file will be ready for download.
Though it is not legal to download or convert a copyrighted video from YouTube.
How to download songs from Mp3juices:
Open the homepage.
You will find a big search bar on the homepage.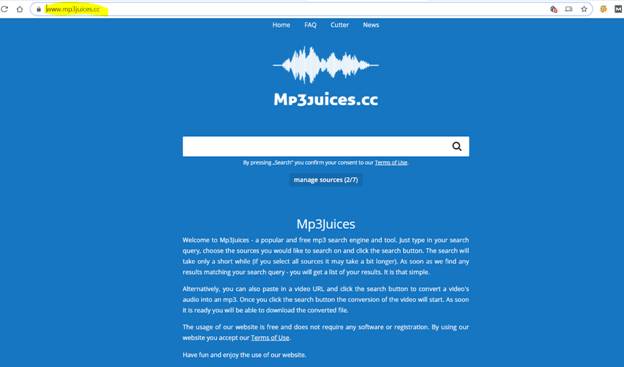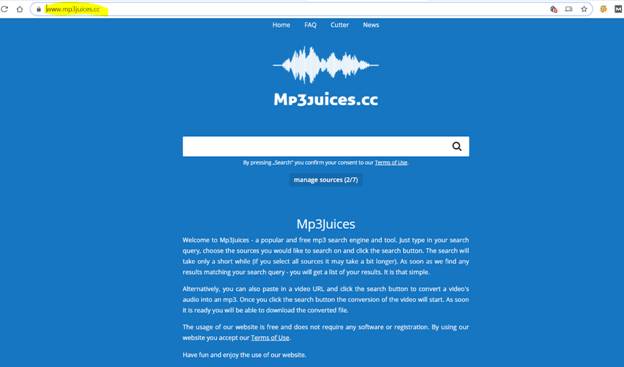 Search the song which you want to download.
This site will find this song from different sources and show the result list wise.
Download any song from the list.
2 . Archive
This is another popular website for free mp3 download. Not only mp3 you can download video songs and movies from Archive. This website is known as Internet Archive was founded in May 1996 by Brewstar Kahle. It provides full free access to users of this websites content like Image, Video, MP3, Webpage, books. This website has its own crawler and it saves the data of every website. For this website we can see how a website looks like 10 years earlier. For me this is the most valuable website after Wikipedia.
How to download from Archive:
Open the audio search page.
You will find a search bar in the top right corner of the website.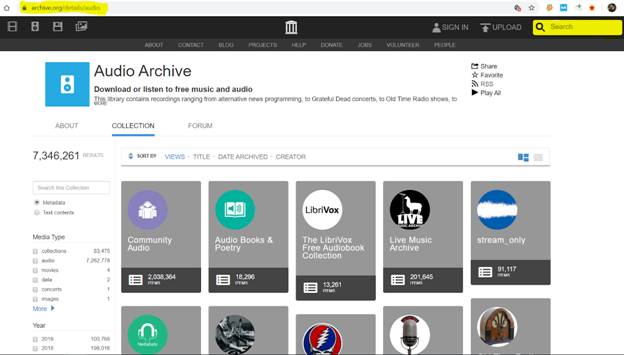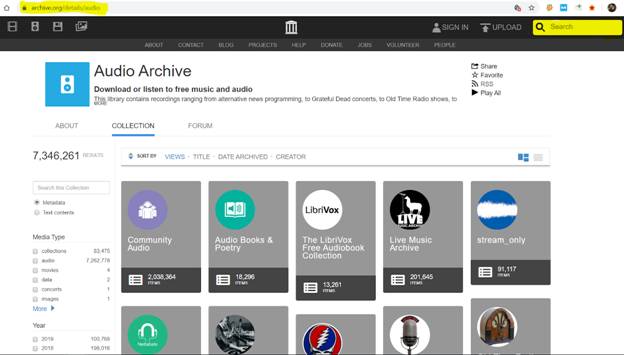 Search the song name in the bar. Here I have searched Despacito as an example.
All the search result(Video, MP3, Image, Text) will appear on the result page regarding Despacito.
You can filter the result on the left side. For MP3 file only click audio .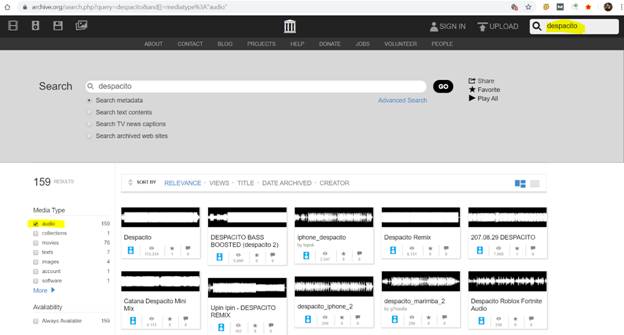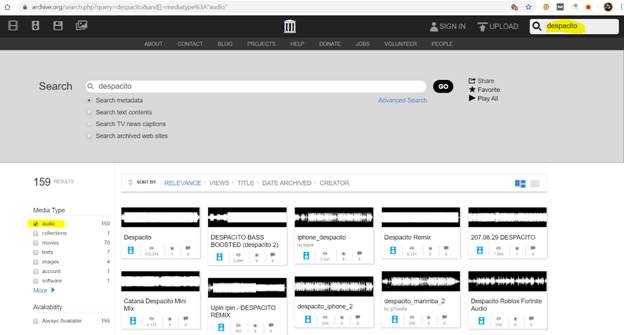 Click on the audio file. You will be redirected to another page where you can stream the songs online.
Scrawl down the page. You will notice the download option from the right side of the website.
Different format of MP3 file available for download. Let's download as you wish.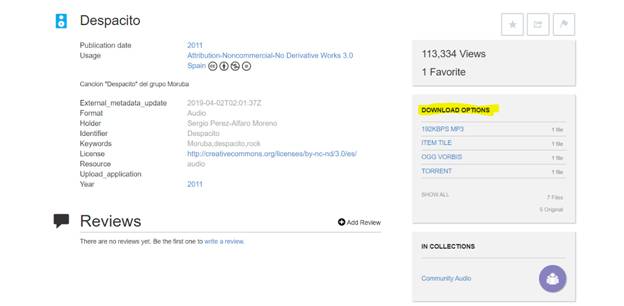 3. YouTube:
This site doesn't need any introduction. This site is not built for MP3 download still you can download direct mp3 from it. It is not legal to download YouTube videos or convert videos. Though some videos offers direct download option. There are some creative common categories from where you can download video and use for commercial and personal purpose. But maximum videos on YouTube are not royalty free. If you are downloading any mp3 or video for listening then I am sure YouTube are not going to send Police to your home.
How to download direct mp3 from YouTube:
Download the apk file and install it on your phone.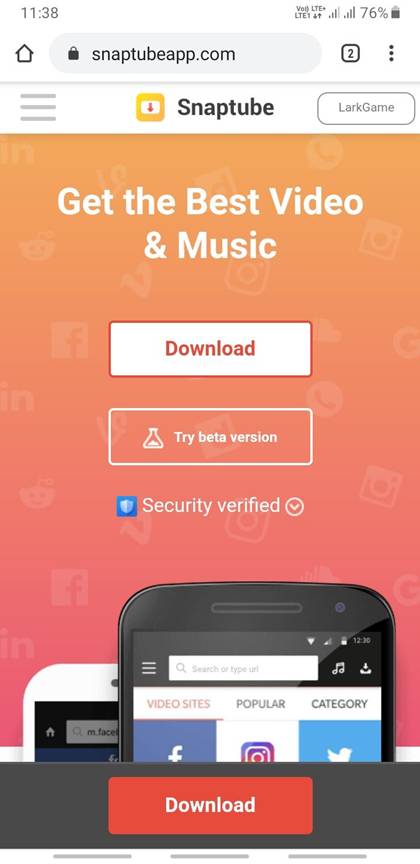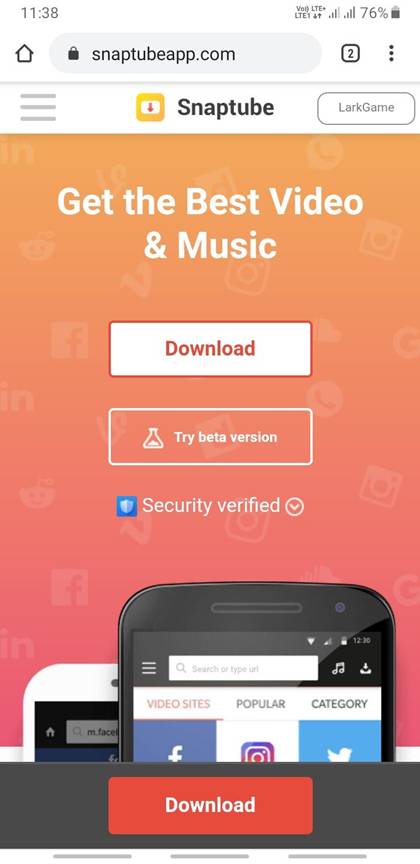 Search the song in search bar.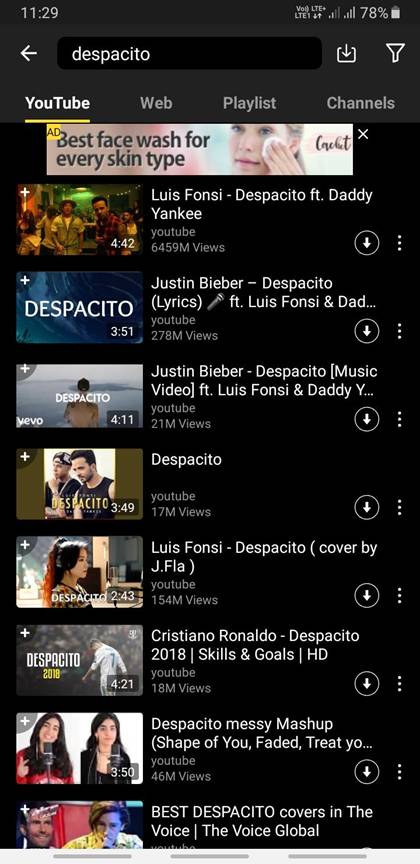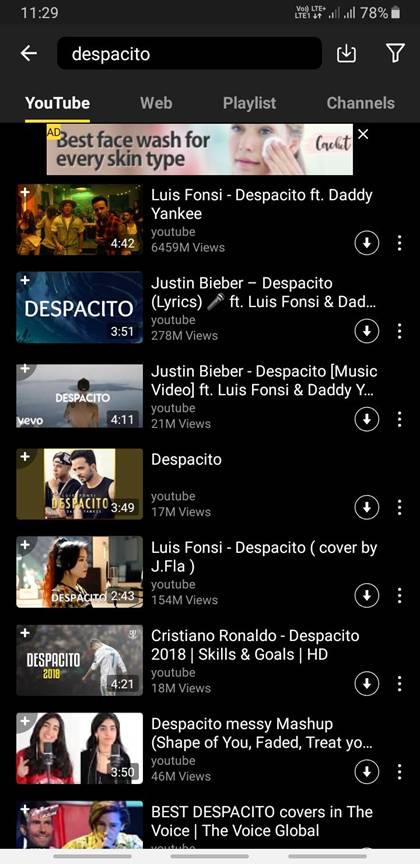 Play the song. A download button will appear below the video.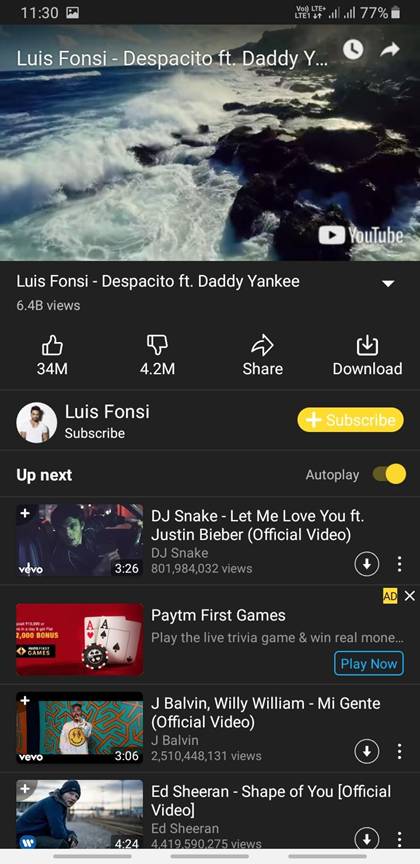 Click the download button. You will find the mp3 download option on 128 Kbps and 160 kbps.
Conclusion:
These are the best three ways to download free mp3 songs. You can try any other websites or app but maximum are paid otherwise they offer some limited songs for free download. If you find such really free sites for mp3 download please leave a comment. We will add the website in our list.