With love being one of the most special and wonderful feelings on earth, it is often noticed that over a period of time the romance in relationships tends to fade out. But don't worry, here we are today,with some unique romantic gift ideas that will rekindle the spark of romance in your relationship. There is obviously no better way to express your love than spoiling your partner with some unique romantic gifts for your partner. It doesn't just come always as a breeze to think of adorable gifts for your significant other, especially if the two of you have spent quite many years together. Let us help you jump-start your imagination with some gift ideas that include creative, traditional, practical, and sentimental gifts.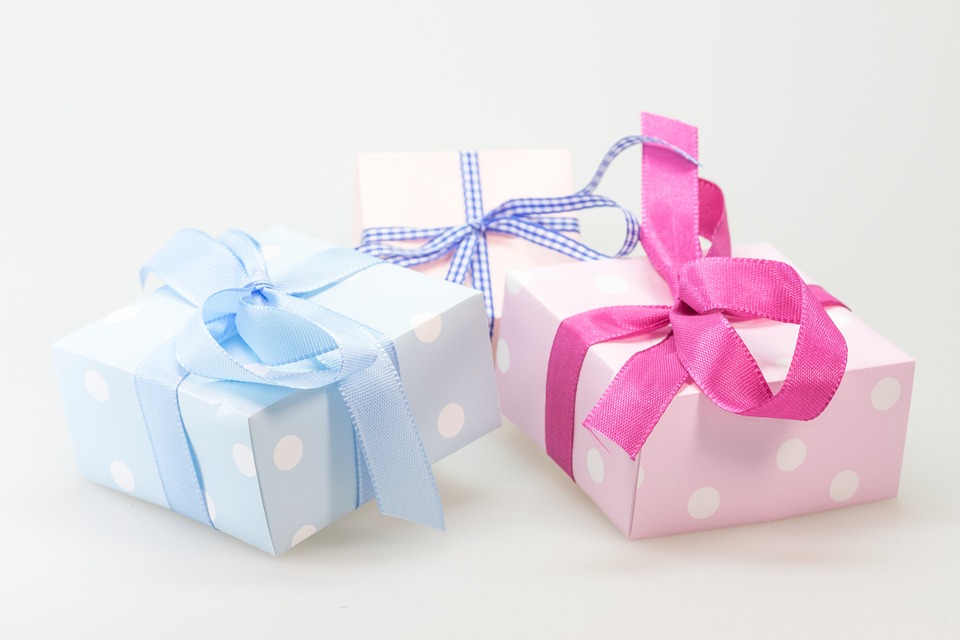 You can pick from the best list of our top 10 love gifts that are heartwarming and sentimental for your better half. Our selection of romantic gift ideas is just the perfect way to keep the romance alive in your relationship. Get your partner falling head over heels for you with these unique romantic gifts that they will love for sure. Take inspiration from our romantic gifts and present your love with the most heartfelt thought sand sentiments. Have fun as you pick for your romantic partner the perfect romantic gift!
Romantic Gift Ideas – Say 'I LOVE YOU' With Style!
Romantic Gifts For Boyfriend –
Common ladies! Get over yourselves! Men need some love too! We have made finding a romantic gift for boyfriend the easiest thing to do by listing down the top 10 unique romantic surprise gifts for him that he will love for sure. Be it personalized romantic gift ideas or the little sweet-somethings, your guy will fall even more in love with you with these extraordinary and unique romantic gifts.
Personalized Love Tiles Poster –
If you and your significant other enjoy playing a game of scrabble while having fun, then these romantic gifts for men are just perfect for you. For all the tad verbose guys out there, this cute love tiles poster is just apt. Cement your bond with words, write your names in scrabble style tiles that are interlinked. You can also include a heartfelt message for your guy to add a little personal touch of your love story to it. Simple and beautiful, this romantic gift for boyfriends one sophisticated piece of love.
'Good Morning Handsome' Mug –
Remind your boyfriend how special he is to you each and every day with this 'Good Morning Handsome' mug as romantic gift ideas. Let him wake up each morning to know that he is the most special guy in your life with these romantic surprise gifts for him. He is sure to smile while he enjoys sipping his hot cuppa!
3D Promise Figurine –
Make a promise of love to your significant other with these unique romantic gift ideas with this lovely looking 3D promise figurine. This uniquely beautiful love gift expresses the promise of love that you make with your romantic partner to be together always, for better or for worse! This couple figurine can also be personalized with your names and a significant date.
'Where It All Began' Throw Pillow –
One of the most special memories of a relationship is how and where it all began. Present your man with this 'Where It All Began' throw pillow as romantic gift ideas and take him back in time to the most special day of your life. Relive the moments when you realized your love for one another with these unique romantic gifts that depict nothing but love.
Personalized Sound Wave Bracelet –
Make your favorite song together turn into a fine piece of jewelry with these unique romantic surprise gifts for him. If you and your significant other have a favorite song that the two of you connect your love story to, then your guy will surely love this elegant and gorgeous personalized sound wave bracelet. A sound wave of your favorite song will be engraved beautifully onto a silver plated or a rose gold plated bracelet that your love can adorn on his wrist.
Romantic Gifts For Girlfriend –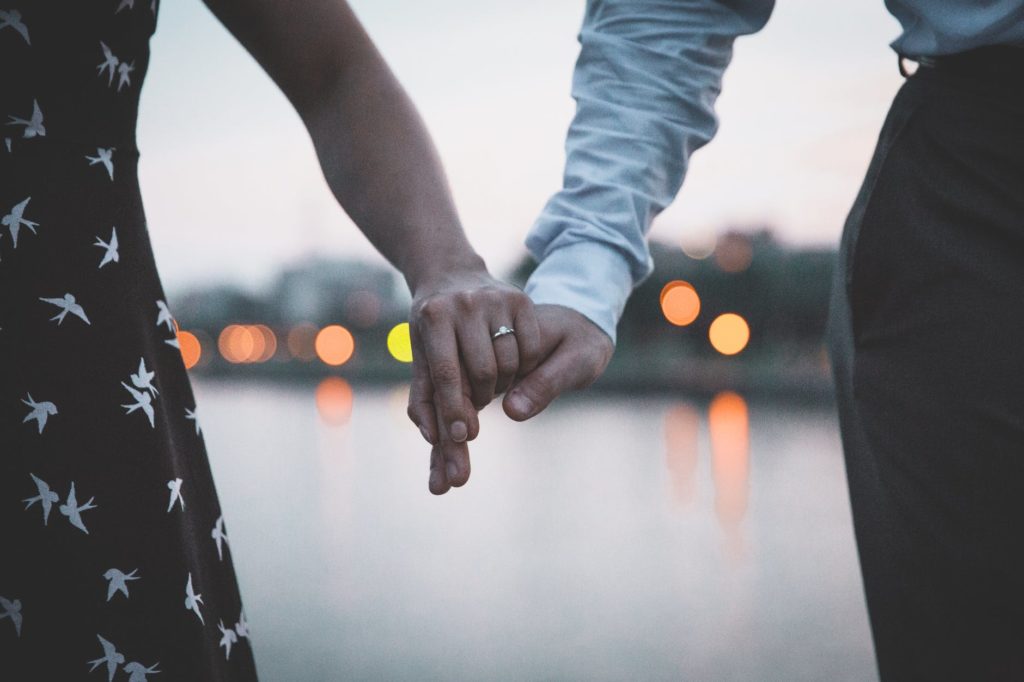 Be the hero of your lady as you present her with the most adorable and romantic gift ideas. Our list of I Love You gifts for her will make her weak in the knees to realize your love her. Add a little romance to your relationship with these loving and romantic gifts for wife.
'I Love You To Pieces' Personalized Necklace –
A personalized necklace containing pieces of jigsaw puzzles engrave with the initials of you and your romantic partner is one of the best I Love You gifts for her. These romantic gift ideas are so unique that your lady is sure to cherish it for the rest of her life. A lovely looking locket that is filled with cute initial jigsaw puzzle pieces including a little charm that reads 'I Love You To Pieces'will show that extra love that is required to add sparks of romance to your relationship.
Soulmate Canvas –
Present this-romantic gift for wife or your fiance to let her know that she is your one true soulmate. This beautiful soulmate canvas comes in a black and white coordination that features each letter with some lovely picture of the couple written in beautiful calligraphy. You can also personalize these unique romantic gifts with your name and your significant other's name.
Heart Bath Fizzers –
Show your lady love your romantic side with these romantic gift ideas that will melt all her stress away. Gift these subtle and sweetly scented heart bath quizzers that she can just pop into her bathtub to unwind herself from all her stress. Give her some indulging and nourishing Me-Time with these bath frizzes that are the perfect romantic gifts for girlfriend.
Sparkling Rose Wine With Silk Rose –
All love starts and ends with a gorgeous looking rose. With the rose being the epitome of love this sparkling rose wine with silk rose is the perfect idea of unique romantic gifts for her. Celebrate the love for your lady in style by raising a toast of sparkling rose wine and go down on your knees and give her this stunning velvet rose. This indulgent romantic gift for wife or girlfriend will become of her most precious and treasured keepsakes that she will keep close to her heart forever.
Reasons I LOVE YOU Stones –
Make sure that your I Love You gifts for her make her heart skip a beat. Etched forever in lovely looking stones, give her the most beautiful reasons as to why you love her. Think of the most creative reasons for falling in love with her in the form of heartfelt reasoning and messages. These cute nickel stones etched with reasons of love is one of the most adorable romantic gift ideas that she will adore from the bottom of her heart. Coming in a soft fabric faux bag that contains her name on a cute metal plaque, these unique romantic gifts will be her most prized possession.
Go all out and show your love for your significant other without having a single moment of dullness with these unique romantic gift ideas. Make them feel loved and take your relationship to the next level with these lovely love gifts. Tell your significant other that they matter the most to you and present them with unique romantic gifts that have high sentimental value and is something that they are bound to love.